What Is Aromatherapy?
Aromatherapy is known as essential oil therapy, is an herbal remedy that uses naturally extracted essential oils from leaves, stems, flowers or other parts of a plant to enhance an individual's physical and psychological health. As far back as the early 1900s, aromatherapy has been practiced in Europe. But, it only became popular in United States started from 1980s.
Today, we can easily find "aromatherapy" labelled perfumes, lotions, candles, and other cosmetic and beauty products flooding the market. Aromatherapy also widely uses by beauticians, massage therapists, physiotherapists and other health care providers. However, we should be cautious while buying "aromatherapy" labelled products. In United States, there are no regulations to restrict the use of "aromatherapy" labelling. Many so called "aromatherapy products" are using synthetic fragrances not essential oils. So, it is recommended to read through their ingredients label before you make any purchases.
Lemon Balm Uses in Aromatherapy
Lemon balm essential oil is one of the most popular ingredients in aromatherapy. Lemon balm aromatherapy is usually uses to treat the following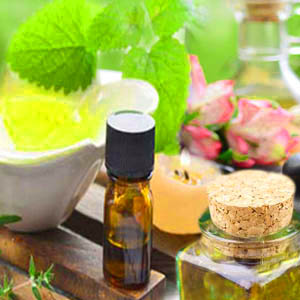 :-
Psychological conditions like stress, anxiety, insomnia, depression, panic disorder, hypertension, somatization disorder and etc.
Respiratory conditions like chronic coughs, cold, influenza, asthma and etc.
Circulation problems like lowers blood pressure, heart palpitations and etc.
Digestive issues like indigestion, irritable bowel syndrome, colic, vomiting and etc.
Treat or prevent infectious disease like cold sores, herpes virus and etc.
Aroma therapy for Alzheimer's disease.
Promoting relaxation.
Use as an insect repellent.
Types of Lemon Balm Aromatherapy Methods
Despite contains the word "aroma", aromatherapy should not be limited to the method of inhaling essential oils. However, we rarely consume lemon balm essential oil orally because it is highly concentrated. If you need to do so, get the professional advices from qualified herbalist. In general, lemon balm aromatherapy can be practised using three major methods as below:-
1. Massaged Into the Skin
Massage has been found to be the safest and most effective way to use essential oils. However, we should not directly apply essential oil onto our skin because it may cause skin irritation and sensitization. Essential oil is highly concentrated; it should be mixed with any natural carrier oils except mineral oil. Apply the aromatherapy massage oil covers the whole body or only a part of it with a vigorous circular motion. The oil will be quickly absorbed into each and every of our body cell and bringing wide range of therapeutic benefits.
Lemon Balm Aromatherapy Massage Oil Recipe
Ingredients
1 ounce (or 2 tablespoon) of carrier oils
Most common massage base carrier oils are jojoba oil, olive oil, fractionated coconut oil, grape seed oil, sunflower oil, sweet almond oil and etc. Each carrier oils will add their own valuable properties into massage oil.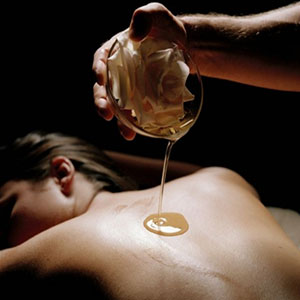 For adults –12 to 15 drops of lemon balm essential oil per ounce of carrier oil (2 to 2.5% dilutions for massage oils)
For infants, young children or elderly –3 to 6 drops of lemon balm essential oil per ounce of carrier oil (0.5 to 1% dilution for massage oils)
Instructions
Fill the carrier oils into glass jar.
Add in lemon balm essential oil and stir them together well.
Transfer it to airtight, amber/ dark glass container.
Label with content name and the date.
Store in a dark, cool and dry area or in the refrigerator.
2. Aromatherapy Bathing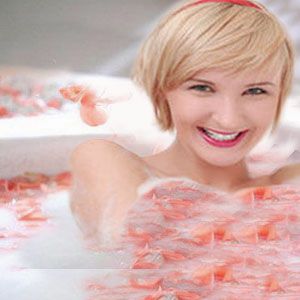 First, keep your bathroom door close, to ensure you capture full benefits of lemon balm essential oil aromas.
Fill your bath tub with warm water. Please avoid using hot water as it will cause the lemon balm essential oil to evaporate.
Add in 4 to 6 drops of lemon balm essential oil.
Agitate the water gently.
Immerse in the bath and allow your body to relax for 10-15 minutes.
The essential oils will be absorbed through the skin.
3. Inhalation Methods
The inhalation of essential oils is a simple and effective way especially to treat emotional conditions such as depression and anxiety. Below are few easy and practical methods for the oil to be inhaled:-
a) Direct Inhalation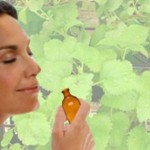 Fill 3 to 4 drops of lemon balm essential oil into a small bottle. Simply hold the bottle 6 to 8 inches under your nose, then sniffing an essential oil directly from the bottle. Repeat for 3 to 4 times daily when necessary.
b) Palm Inhalation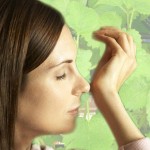 Place few drops of lemon balm essential oil in your palm and rub your hands gently. Then, cup your hand 6 to 8 inches under your nose, keep your eye close and breathe through the nose three to five times.
c) Tissues/ Cotton ball/ Handkerchief Inhalation
This method is very useful for those who suffer travel sickness. Simply place 2 to 3 drops of lemon balm essential oil on the tissues, cotton ball or handkerchief. Then, keep it in the air tight container or plastic bag. When you experience travel sickness, take 2 to 3 deep breathe through your nose. It should be able to ease your discomfort during travel.
d) Steam Inhalation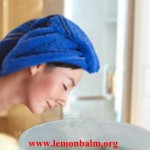 Place 3 to 5 drops of lemon balm essential oil into a bowl of hot water. Cover your head with towel and place your nose 8 to 10 inches above the bowl. Keep your eyes closed to avoid eyes irritated by steam. Breathe through the nose for around 1 minute. Take a short break and then repeat this technique for few times. The valuable properties of essential oils will be captured through your respiratory system into your body system. However, steam inhalation is not suitable for asthma or allergy sufferers.
e) Vaporizing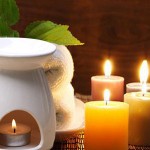 Fill in vaporizer bowl 3/4 full of purified water and add lemon balm essential oil to the purified water. The general ratio is 5 to 10 drops of essential oil to 1 ounce (2 tablespoon) of purified water. Turn on the electric vaporizer or lighting up the candle. Let lemon balm aroma scenting throughout a room. Lemon balm contains anti-infectious and calming properties. It is capable to purify the air and combat the bacteria, promote sleep and relaxation, and reduce anxiety and stress.
f) Spraying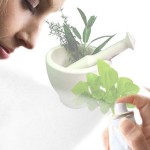 Add 5 to 10 drops of lemon balm essential oil to 1 ounce (2 tablespoon) of purified water. Alternatively, you may mix small amount of vodka with your lemon balm essential oil before combine with purified water. Transfer the liquid mixture into a spray bottle. Shake the bottle vigorously before spritzing the surrounding air. Beware not to let the spray get into your eyes. Aromatic spray can act as air fresheners to purify the air, to uplift your spirits or to use as insect repellent. You may spray onto your pillow to promote your sleep at night.
Tips and Cautions
Lemon Balm is generally safe for most people. If you have allergy, heart disease or suffer from a serious respiratory condition such as emphysema, lung diseases or asthma, it is advisable to consult with an experienced herbalist or health care provider before practicing it.
Each of us may react differently to lemon balm aromatherapy. If you found any severe allergic reactions such as breathing difficulty, dizziness, headache, skin irritation and etc., immediately seek for medical help.
Posted by